Airports – places of arrival, transit, and departure. But what happens after the last plane leaves the airfield? Find out below what our fellows learned about urban development and new urban spaces during their visit to three former airports.
As our New Urban Progress fellows explored different cities across the US and Germany, they observed and compared similar challenges on both sides of the Atlantic. Dominating debates regarding urban development center around population growth, quality of life, equitable innovation, and democratic participation. 
One example of how these four areas intersect and produce similar outputs was the reconstruction of former airport sites that offer an interesting case study for how cities can reutilize urban spaces. During their delegation trips, our fellows visited three former airports to learn more about their progressive redevelopment: Tempelhof in Berlin, Northerly Island in Chicago, and the Mueller Airport site in Austin. 
The former Berlin-Tempelhof airport field is a unique public space made possible after the closing of the inner-city airport in 2008. An attractive meeting space for Berliners and tourists, the 355-hectare-park becomes particularly active in the summer. Built during the Third Reich and serving now as a public park, this space has experienced drastically different purposes, from a military site to a democratically organized public space.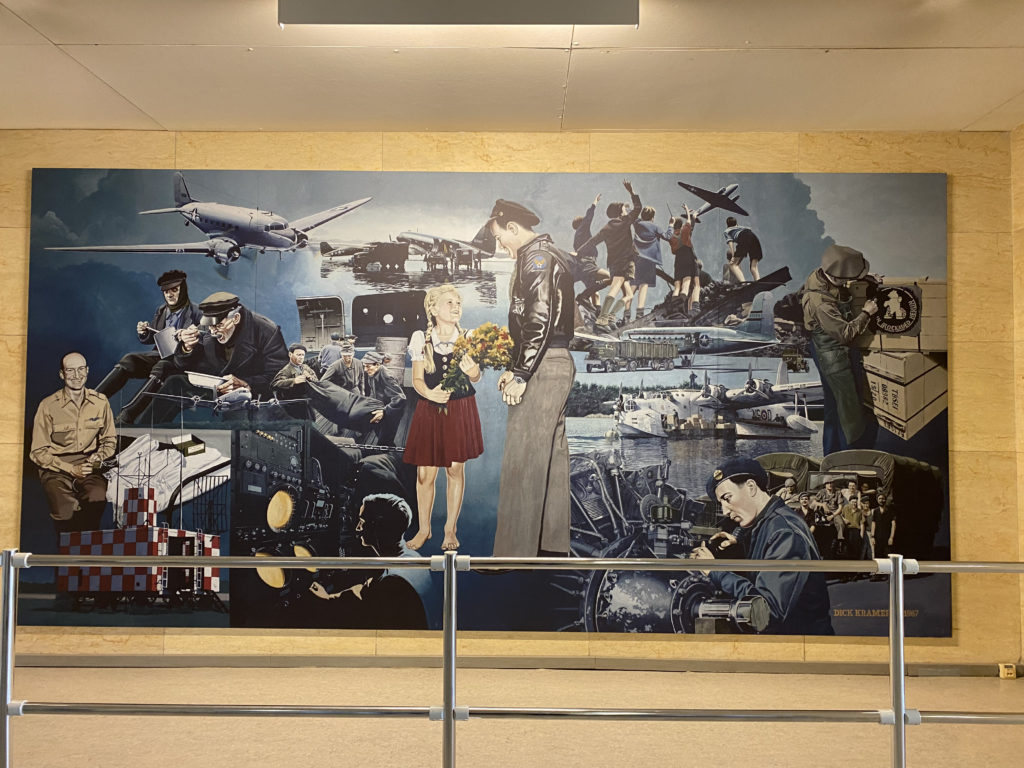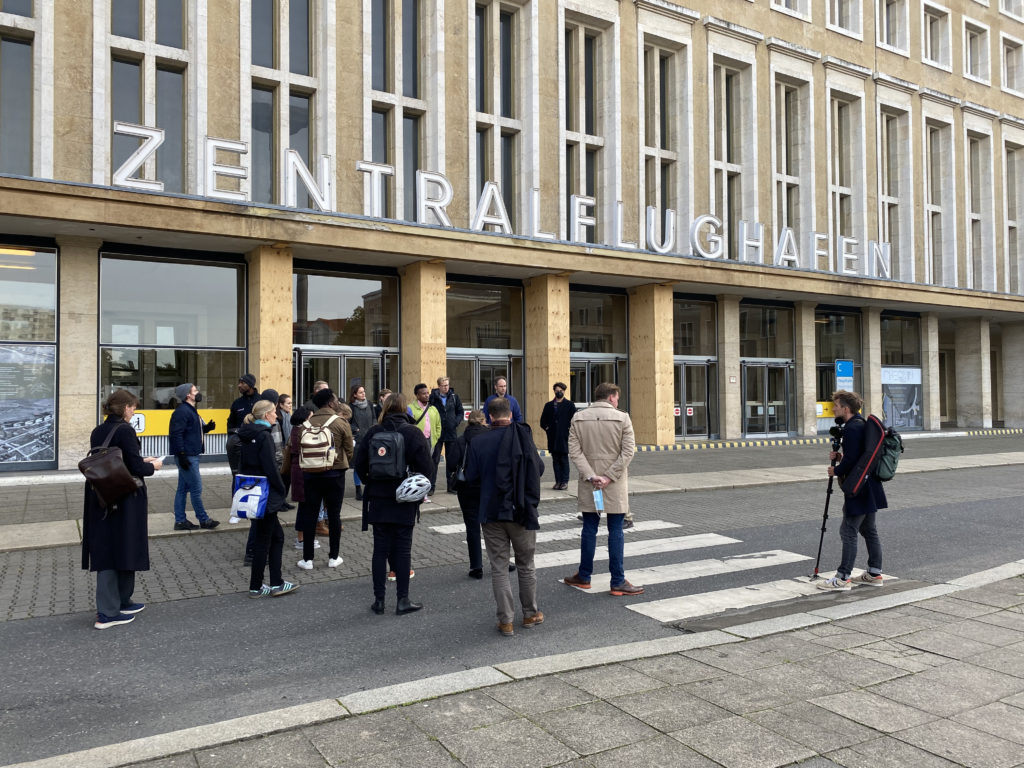 While Tempelhof in Berlin is particularly known for its large open space, the Mueller development project in Austin repurposes the former airport differently: The redevelopment plan intends to construct the 2.2 million square feet area with commercial and residential buildings. Bike lanes and future rail service are also planned. While a prime example of how to redevelop new spaces with a progressive urban vision, it is also an example of how city regulations can actively hinder it. As our guest speaker Greg Anderson from Habitat for Humanity explains, the plans set in motion in the Mueller development project are only possible due to the city's development regulations not having jurisdiction over this space. A similar development in other parts of the city would not be possible due to Austin's building code, thus allowing for more equitable, green, and transit-friendly architecture.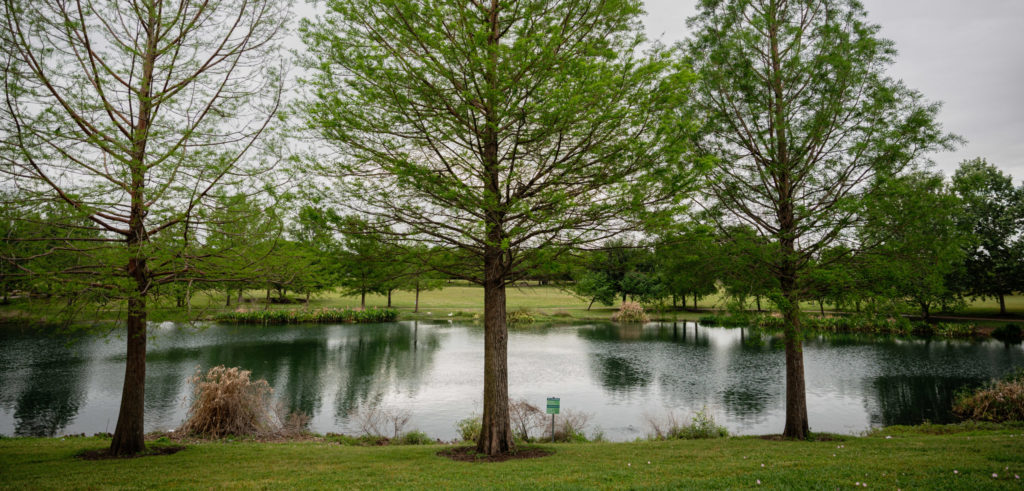 The third example of airport redevelopment was in Chicago, where our fellows visited Northerly Island, a man-made peninsula along Chicago's lakefront. Initially planned as an island park, the area became a downtown airport in 1925 instead. Today, Northerly Island serves Chicagoans as an outdoor recreational space.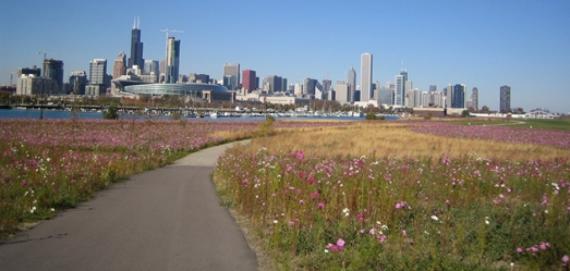 These three single examples connected can serve as a bigger picture about the necessity for more sustainable, democratic, and innovative city policies. Former airports are desirable places: They are usually close to the city center, infrastructurally well-connected, and cover large areas, making them contested spaces too. Berlin held a big referendum in 2014 about the development of Tempelhofer Feld. Voters decided against any development activities on the 355-hectare-airfield. 
Cities across the Atlantic face growth and increasing popularity, which create a housing shortage and, therefore, a need to build more apartments. Simultaniously, local residents demand green spaces to improve the urban climate and public health. Chicago and Berlin follow this demand by not constructing housing projects on their former airports, whereas Austin develops an entire new neighborhood. Transatlantic cities focus on public engagement and democratic processes, be it the Berlin referendum or local community participation in Austin on the preservation of the former control tower. Airport redevelopment projects can thus give us important insight into the potential of shared transatlantic strategies and policies.